TONIGHT: Join Gene Deal for Lessons From the Playing Field
Join Academy President Bart Griffith '93 and Director of Athletics Gene Deal as they share a conversation about his life, career and love of sports tonight, Wednesday, Dec. 16, at 6 p.m. ET. Registrants can join the webinar via the Zoom app or call in by phone. The webinar will be recorded if you are unable to join; please email Lisa Page if you wish to receive a link to the recording afterward.
If you have not already done so, please RSVP online.
Only 15 Days Left – Make Your 2020 Gift Today!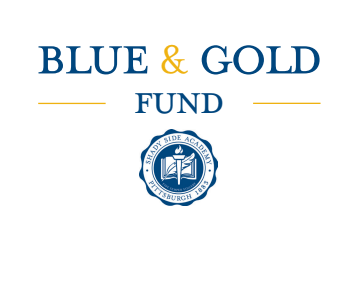 Thanks to those helped make #GivingTuesday 2020 such a huge success! Together, we raised a record $140,000 from more than 200 donors. In this defining moment, your support of the Blue & Gold Fund has a big impact on Shady Side Academy. To be eligible for a 2020 charitable tax deduction, gifts must be made online or postmarked by December 31, 2020.
2019-2020 Report of Philanthropy
Last year, more than 1,300 of you gave back to Shady Side Academy through gifts in support of our students, faculty, programs and facilities, totaling more than $4.3 million, including a record $1.85 million for the Blue & Gold Fund. Because of your generosity, we have been able to meet the challenges of this defining moment in our school's history. It is with our deepest gratitude that we celebrate your generosity in our 2019-2020 Report of Philanthropy.

Tom Vilsack '68 Nominated as Secretary of Agriculture by Joe Biden
Vilsack previously served as Agriculture secretary in the Obama-Biden Administration from 2009-2017.
Rashaad Phillips '12 Presents at NAIS People of Color Conference
An independent school educator, Phillips co-presented the online workshop "I Woke Up Like This: Teaching and Practicing Authenticity in Predominately White Spaces."


Dec 16, 2020
6:00 PM - 7:00 PM
Dec 17, 2020
12:00 PM - 1:00 PM
© 2020 Shady Side Academy, 423 Fox Chapel Road, Pittsburgh, PA 15238