Homecoming & Reunion Weekend 2020 Postponed to Fall 2021
Based on guidance from public health experts and local authorities, and with the health and safety of alumni and community members top of mind, Shady Side Academy has decided to postpone Homecoming & Reunion Weekend 2020 to the fall of 2021. It will mark SSA's first-ever double reunion year, with a bigger than ever celebration of reunion classes ending in 0s and 5s alongside those ending in 1s and 6s. A specific date in 2021 has not yet been determined; more details will be provided in the spring. Please contact Manager of Alumni Programming and Special Events Lisa Page at lpage@shadysideacademy.org with questions.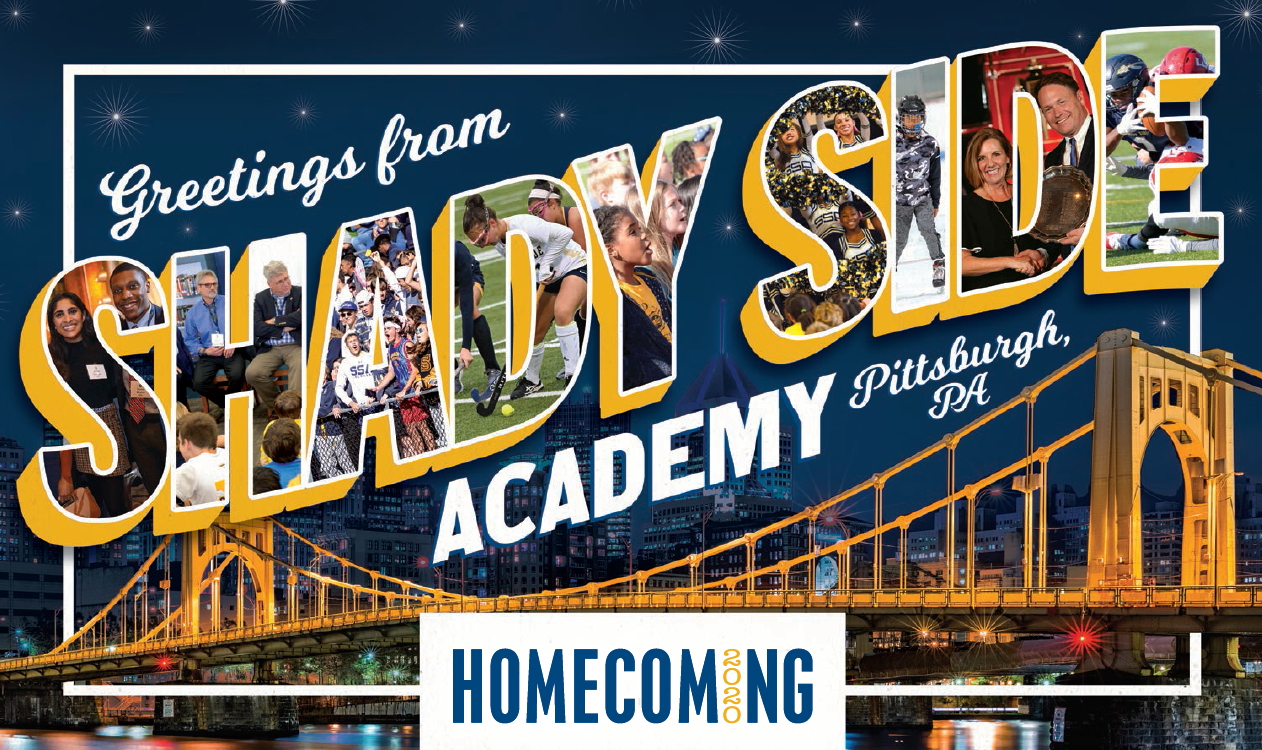 College Admissions in 2020: A Changing Landscape – Zoom Webinar Aug. 19
The Shady Side Academy Alumni & Development Office is excited to welcome alumna Lauren (Droz) Lieberman '98, Director of College Counseling, for the live Zoom webinar: College Admissions in 2020: A Changing Landscape, Wednesday, Aug. 19, at Noon ET. The presentation and conversation will include:
Admissions data past vs. present generally

How the admissions landscape has changed since you applied

How to best guide your own children through high school so that they are ready to apply to college

How admissions is being impacted by COVID-19
Register online. Questions? Contact Lisa Page.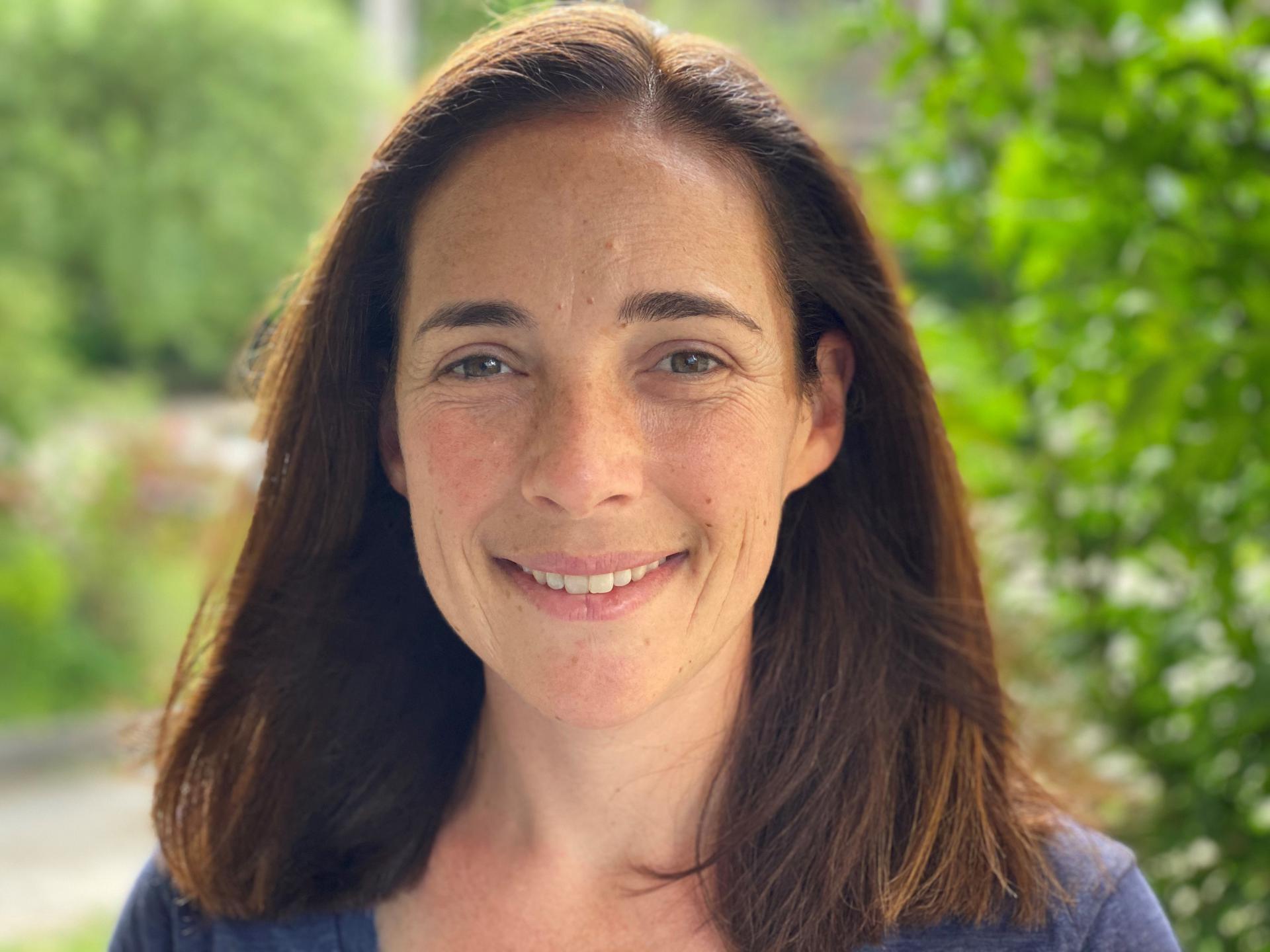 Pandemic Perspectives Discussion Recording
On June 24, alumni panelists Dr. Curt Beckwith '88, associate professor of medicine in the Division of Infectious Diseases at the Alpert Medical School of Brown University, Lance Ruttenberg '86, president/CEO at American Textile Company, and Lisa Scales '78, president & CEO at the Greater Pittsburgh Community Food Bank, discussed how the COVID-19 pandemic has affected their organizations and what they have done to help. View the recording here.
As we continue to digitally engage our SSA community, please contact us with any thoughts or ideas for future events.
Call for Nominations: Paul R. Pigman '52 Prize
The Paul R. Pigman '52 Prie was established by the family and friends of Paul R. Pigman '52 in 1996 and is given in his memory to a young alumnus/a whose activities in his or her daily life or profession exemplify strong character and good citizenship. Submit your nomination to Lisa Page at lpage@shadysideacademy.org by Tuesday, Sept. 15.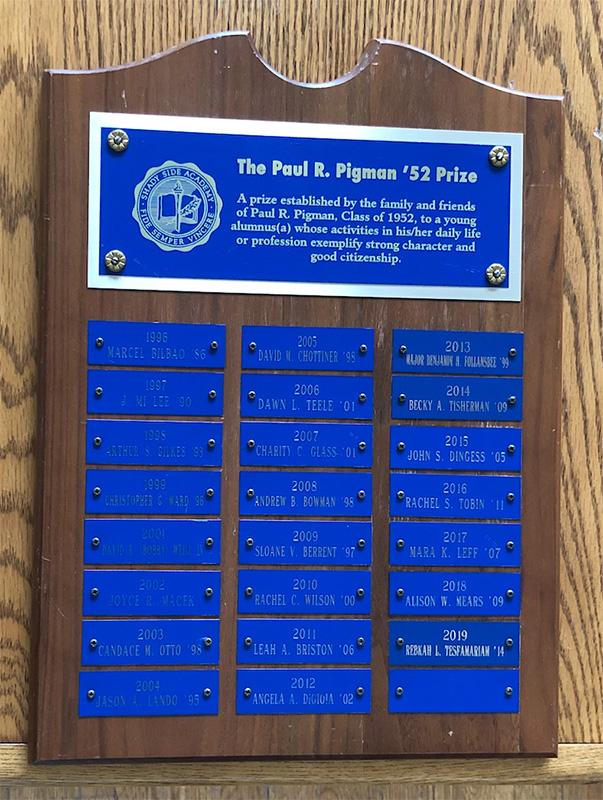 A Record $1.8 Million Raised for The Blue & Gold Fund in 2019-2020
Your generosity to Shady Side Academy has allowed us to surpass our annual fund goal by raising more than $1.8 million through the Blue & Gold Fund in 2019-2020. Please take a moment to watch this video as we share our sincerest appreciation for your support and the difference you made in the lives of our students.
Donor Spotlight: Alex Howson '82
"There is a special culture and spirit at Shady Side — a drive to be the best, an expectation of excellence in all aspects of life, a desire for continual learning and thinking beyond the obvious, and a spirit of deeply caring for others and seeking to genuinely help people," Alex Howson '82 says.
Read more about his decision to contribute to the SSA Endowment Fund to help ensure that Shady Side will thrive "In perpetuity," and will impact many other students for years, decades and centuries into the future.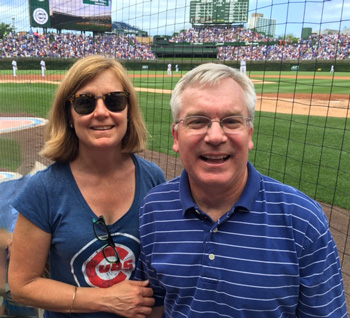 Elizabeth Giel '09 Wins CVS Paragon Award
Giel received the award in recognition of her hard work and leadership as a pharmacy manager at CVS Health in New York City.
Talking Heads Drummer Chris Frantz '70 Publishes Memoir
Frantz particpated in a virtual conversation with Pittsburgh Arts & Lectures on July 23 about his new book.