Tim McGeary '95 came to SSA in seventh grade, after receiving a financial award from the Murray Rust family. Each year, he would write a letter to Mrs. Rust (wife of the late Murray Rust) telling her about his time at Shady Side and thanking her for her family's generosity. He never met her, but knew that he had been given a great gift of opportunity. Read more.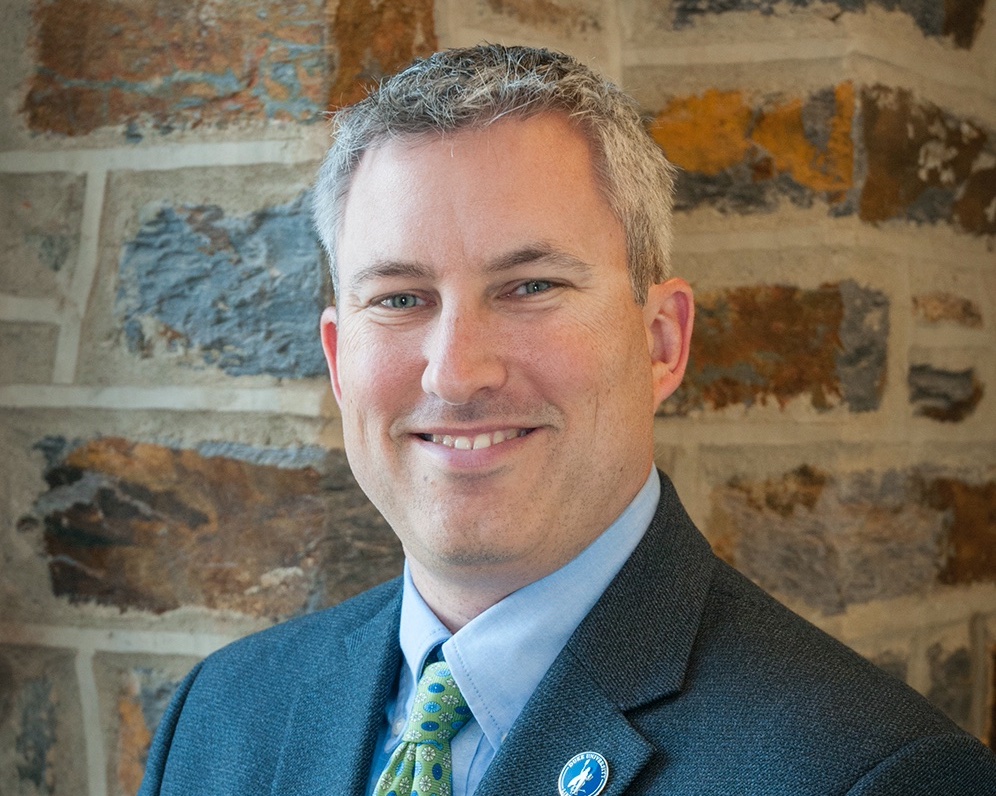 Join us at an alumni event near you! Our first gathering of the year is this Thursday, Jan. 23, in Naples, Florida. California alumni are invited to join us in Los Angeles on Wednesday, Feb. 19, at The Rose Venice and on Thursday, Feb. 20, at the Taylor residence in Palo Alto. Details for spring events will be announced as they become available. Contact Lisa Page, Manager of Alumni Programming and Special Events, at lpage@shadysideacademy.org for more information.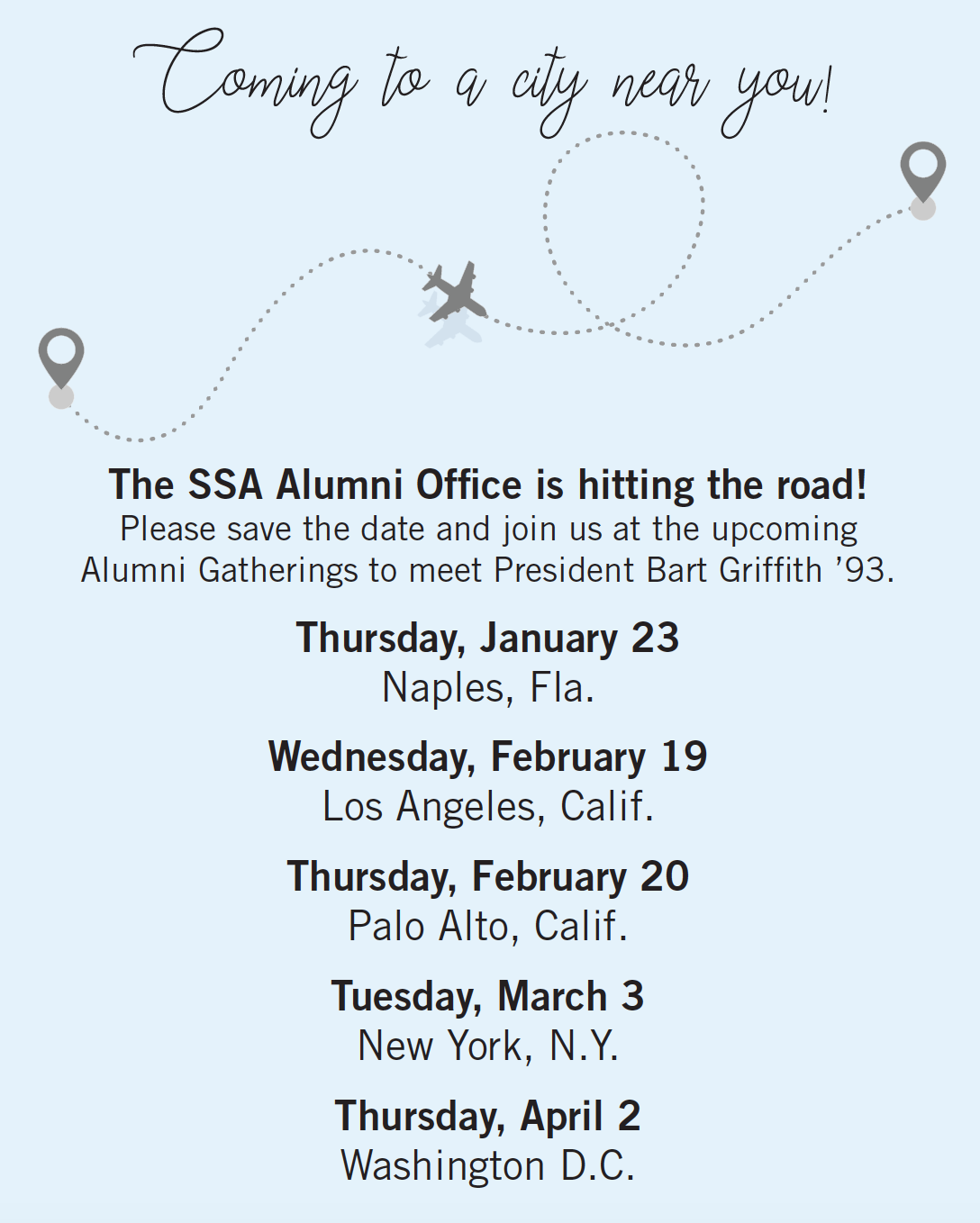 It is with our deepest gratitude that we celebrate the culture of generosity at Shady Side Academy in our 2018-2019 Report of Philanthropy. On behalf of the students, faculty and staff of Shady Side, thank you for your continued support!
Download the New SSA Alumni Network Mobile App
Stay connected with your fellow alumni through the all-new SSA Alumni Network website and mobile app now! Available for iOS and Android.

President Bart Griffith '93 kicked off the holiday season with alumni and friends at Penn Brewery on Nov. 21, 2019, in Pittsburgh.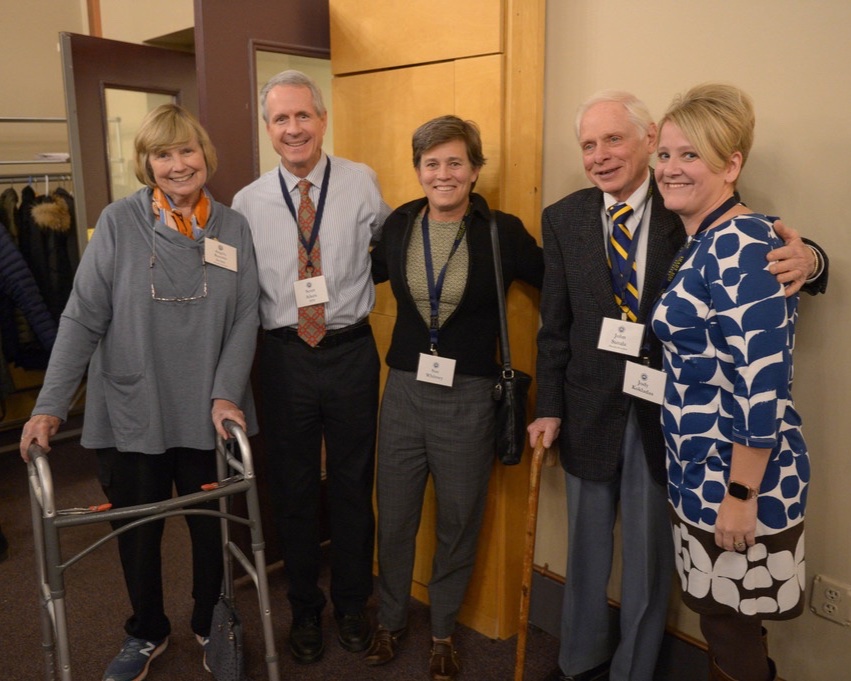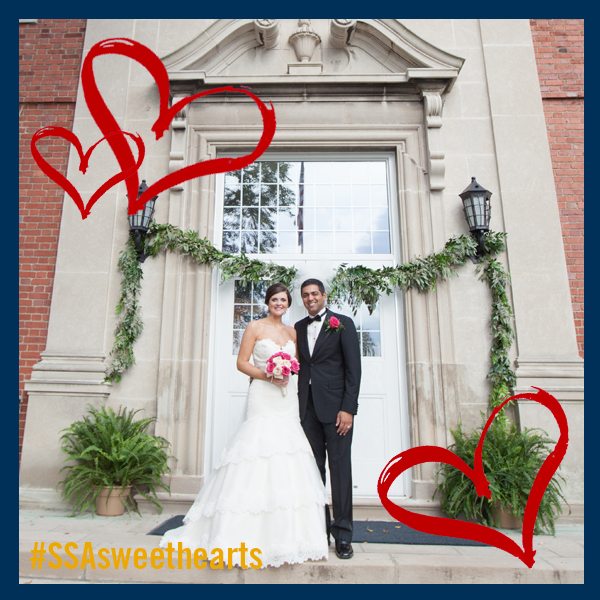 Call for Homecoming 2020 Class Reunion Volunteers
We will be celebrating reunion classes ending in 0s and 5s this fall for Homecoming 2020. If you are interested in helping to plan your upcoming reunion, please contact Lisa Page at 412-447-2252 or lpage@shadysideacademy.org.