Board of Visitors Year in Review
The Shady Side Academy Board of Visitors (BOV) was founded in 2001 by John Kramer '57 and Ed Grefenstette '85 with a desire to revitalize and strengthen the Academy's bond with alumni across the globe. Led by co-chairs Linda LaMagna '83 and Tom Worrall '87, the Board of Visitors has had a historic year. The first-ever fall meeting of the BOV was held in conjunction with Homecoming weekend, giving members an additional opportunity to gather on campus and provide feedback and discussion. The philanthropic generosity of the BOV is at an all-time high, with members participating in the Blue & Gold Fund and current campaign initiatives with fervor. In addition, LaMagna and Worrall accepted the resignation of BOV member Bart Griffith '93 this year in order for him to begin his new role as president of Shady Side Academy on July 1, 2019.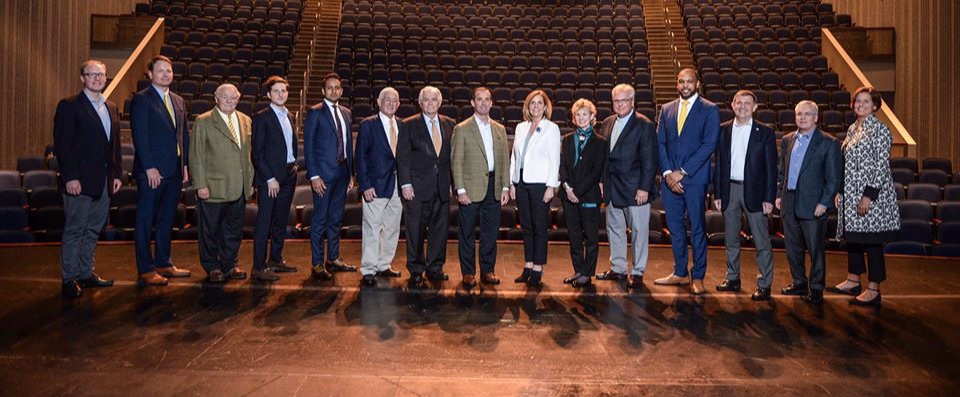 This year's spring meeting kicked off with important updates from Interim Academy President Amy Nixon and other administrators on finance, enrollment, capital campaign, and diversity and inclusion initiatives. As tradition has it, BOV members were invited to the Senior School assembly, where Mark Kramer '96, Abhishek Mehta '01, Michele Lieber '86 and Doug Mancosh '76 participated in a career-related Q&A panel. Watch a video of the Q&A.  

Following assembly, a roundtable discussion was held to help foster connections between BOV members and current students. Twenty Senior School students spent an hour with BOV members discussing colleges, careers and life at SSA then and now. The day concluded with a joint session with the Board of Trustees. The session, led by a moderator, discussed organizational transition and the opportunities that lie ahead for Shady Side. After a marathon day of reports, discussion, feedback and input, Nixon hosted members of the BOV and BOT for a reception in the Keefe Ellis Commons in the McIlroy Center for Science and Innovation.
2019 Spring Downtown Lunch
For the second consecutive year, a member of the BOV was the featured speaker at the Spring Downtown Lunch. Dr. John B. Taylor '64 spoke to a standing-room-only crowd in the Founders Room of the Duquesne Club in Pittsburgh. Taylor is a professor of economics and director of the Introductory Economics Center at Stanford University. His fields of expertise include macroeconomics, monetary policy and international economics. He is best known for his policy analysis and for creating an interest rate forecasting tool that came to be known as "The Taylor Rule." Taylor spoke about "Big Changes in the Economy and Economic Policy," which led to an in-depth Q&A session with the alumni in attendance. Watch a video of Taylor's talk.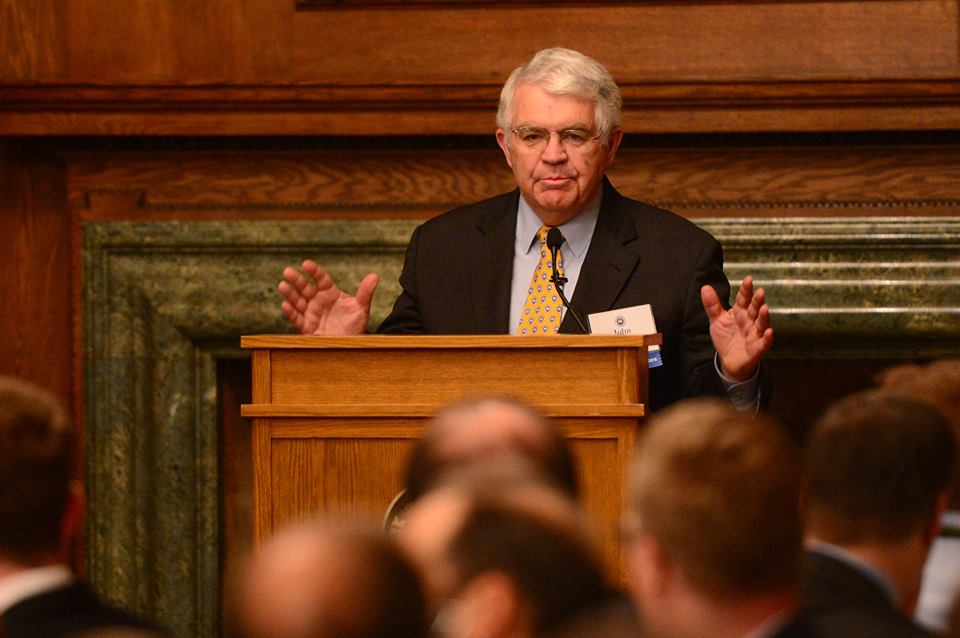 Student-Designed SSAopoly Board Game Available for Preorder
Designed by sophomore Jason Williams, SSAopoly is created from ecologically friendly materials in full color with pictures of SSA buildings from all four campuses on every property spot. With a thicker board to ensure long-term durability, SSAopoly is fully customized to the Shady Side Academy experience!
SSAopoly is now available for pre-order in the SSA Spirit Store for only $32 for a limited time (normal retail price is $42). Order now for a great discount! Expected delivery is September 2019.
All proceeds benefit the Class of 2021 and next year's prom.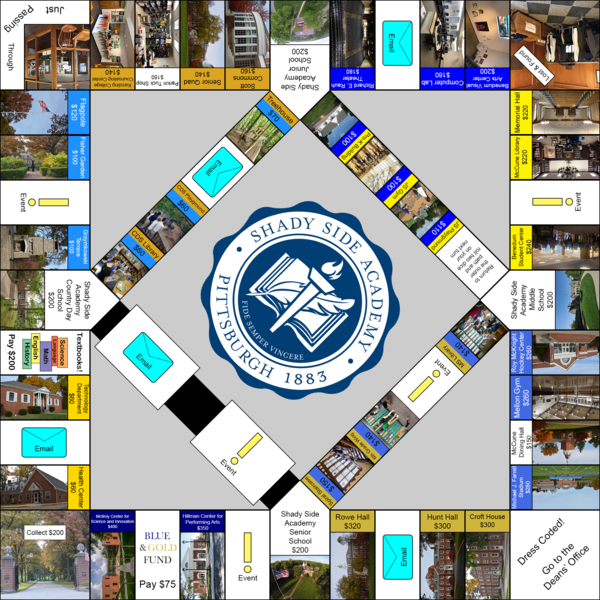 SSA Alumni and Family Day at PNC Park
Join fellow alumni and friends on Sunday, June 2, at 1:35 p.m., to watch the Pittsburgh Pirates take on the Milwaukee Brewers. Tickets are $25 per person, $75 per family (up to five guests), and children 12 and under are free. Tickets are limited. RSVP today.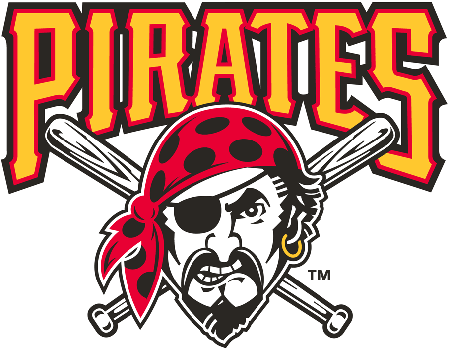 Homecoming 2019
Save the date for Homecoming 2019, Oct. 11-13. We will celebrate the classes ending in 4s and 9s. More information will be announced this summer. We look forward to welcoming you back to campus!
Thank You for Supporting Shady Side Academy
on the Cornerstone Day of Giving! 
We received a total of 161 gifts, raising more than $60,000, and met all three challenges from the Board of Visitors, Alumni Council and Board of Trustees, releasing an additional $65,000 in funding on the third annual Cornerstone Day of Giving on May 2.
If you would still like to participate and support our amazing students and faculty, please make your gift by June 30, 2019.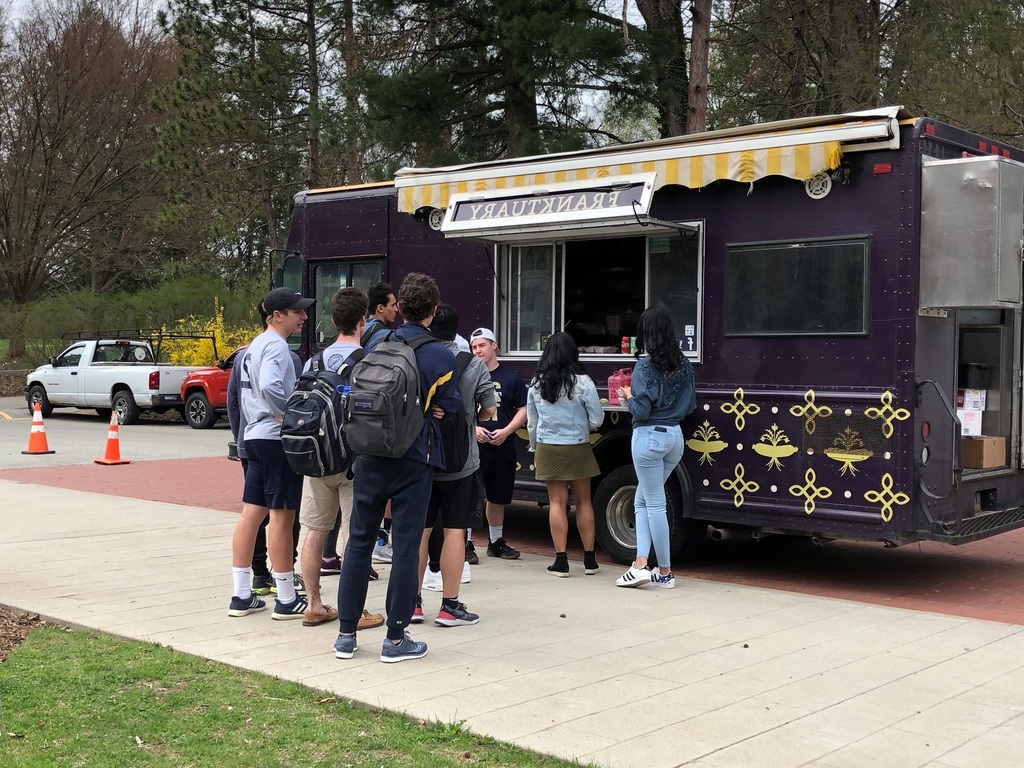 50 Days to Graduation

The Alumni and Development Office hosted a celebration on Friday, April 12 for the Class of 2019 to mark 50 days until graduation. The senior class enjoyed lunch from the Franktuary food truck at the Senior School.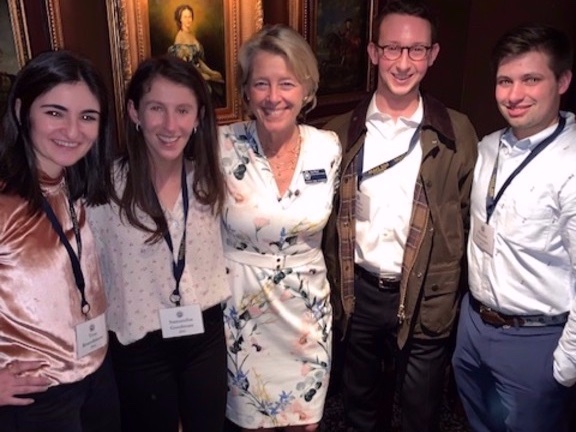 New York City Alumni Gathering

New York-area alumni and friends gathered to enjoy an evening of mingling and connecting at The Capital Grille. Attendees heard an update from Interim Academy President Amy Nixon.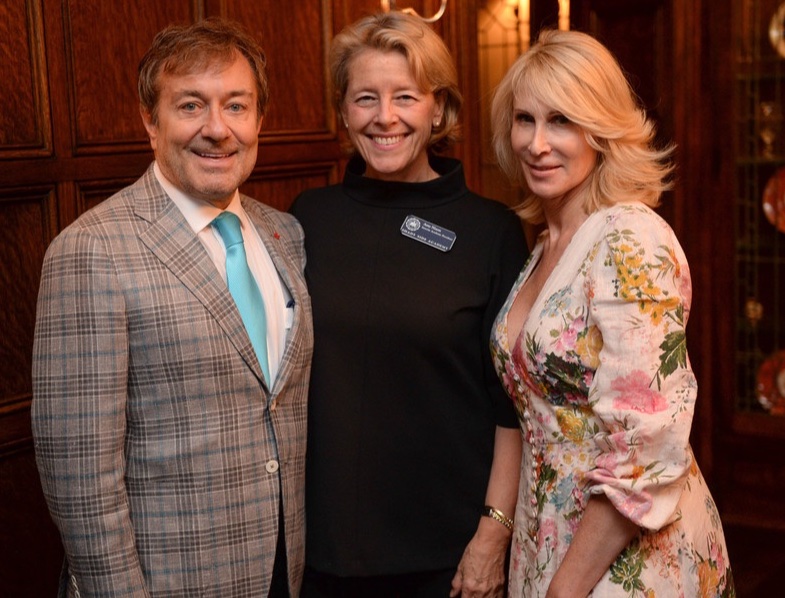 Founders Society Event
Current parents Megan and Robert Glimcher hosted a reception honoring the generosity of the members of our distinguished Founders Society. Annual gifts of $1,883 or more that are made between July 1 and June 30 ensure membership in the Founders Society.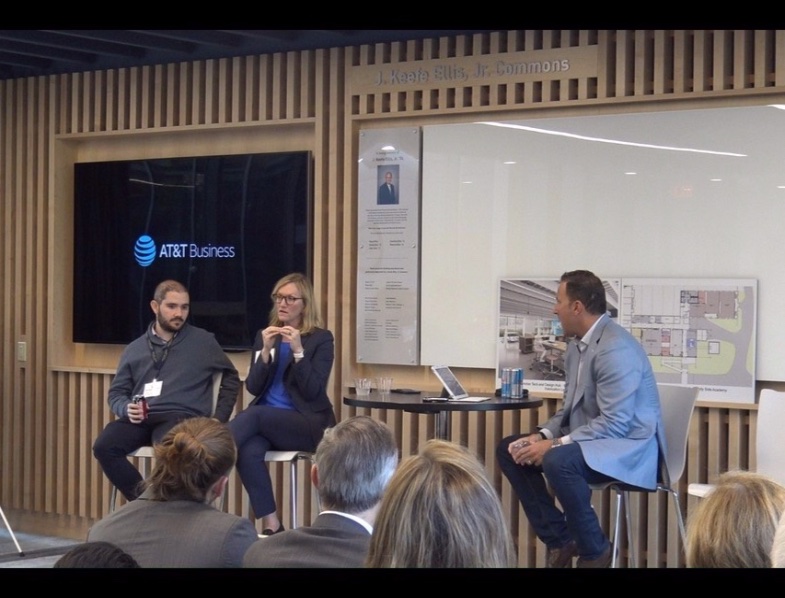 Innovation Speakers Series
Panelists from Carnegie Mellon University, AT&T, the City of Pittsburgh and an alumnus from FUELL shared their perspectives about how smart cities are solving some of the biggest challenges for citizens and cities today. Read more about the event.