Innovation Speakers Series
Shady Side Academy's Innovation Speakers Series debuted in the fall of 2018 to showcase SSA's commitment to science, innovation, and technology through community outreach. Each series event brings to campus distinguished professionals on the cutting edge of their respective industries to share their perspectives on innovations that are changing Pittsburgh and the world. The series has included discussions on Artificial Intelligence and The Emergence of Platforms and Blockchain. The third installment of the series will take place on Tuesday, April 30, at 6 p.m. in the McIlroy Center for Science and Innovation on the Senior School campus. The topic is Smart Cities, which are cities that use data and technology to improve efficiency, sustainability and citizen welfare. The Innovation Speakers Series is free and open to the broader community. To learn more about the series visit the Innovation Speakers Series webpage or contact Jamie Scott '98.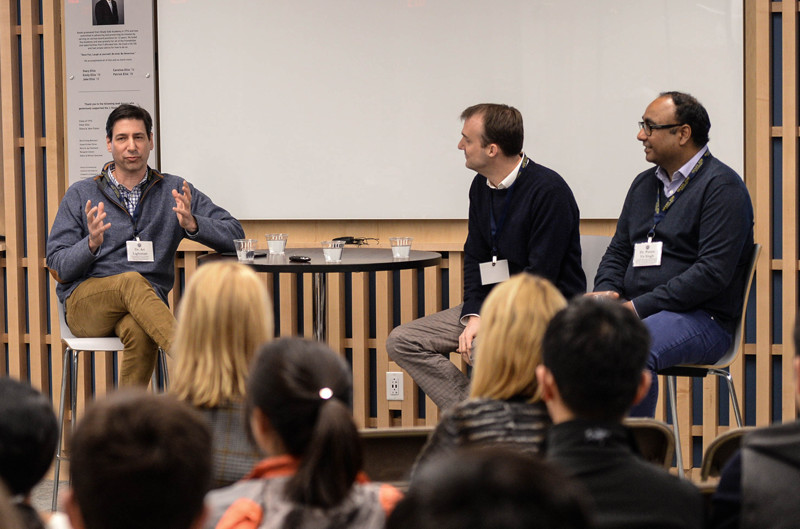 Student-Designed SSAopoly Board Game Available for Preorder
Designed by sophomore Jason Williams, SSAopoly is created from ecologically friendly materials in full color with pictures of SSA buildings from all four campuses on every property spot. With a thicker board to ensure long-term durability, SSAopoly is fully customized to the Shady Side Academy experience!
SSAopoly is now available for pre-order in the SSA Spirit Store for only $32 for a limited time (normal retail price is $42). Order now for a great discount! Expected delivery is September 2019.
All proceeds benefit the Class of 2021 and next year's prom.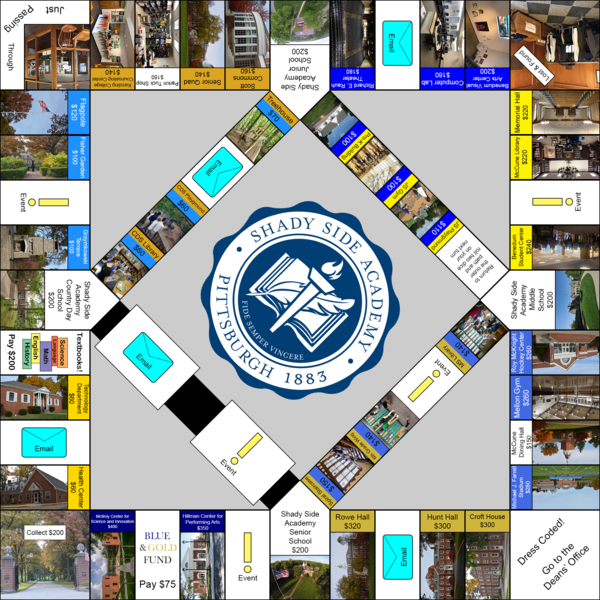 Cornerstone Day 
On May 2, 1922, the cornerstone for Rowe Hall was laid and a new era for  Shady Side Academy began.
This year, honor your school's remarkable history by making a gift on this transformational day. To volunteer as a social media ambassador, contact Alicia Barnes.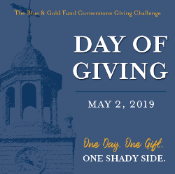 Upcoming Alumni Gatherings Near You 
New York Reception
April 4
The Capital Grille
New York, NY
Spring Downtown Lunch
April 25
Duquesne Club
Pittsburgh, PA
Pittsburgh Pirates Game
Alumni Family Event
June 2
1:30-4:30 p.m.
PNC Park
Pittsburgh, PA
Contact Lisa Page for more information or visit the Alumni Events page as details are confirmed.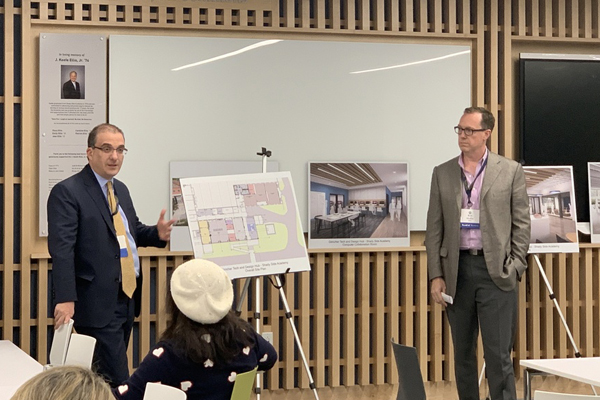 Glimcher Tech and Design Hub Campaign Reception

Parents and alumni learned more about the new Glimcher Tech and Design Hub under construction at the Senior School. Funds are being raised for the space, which includes computer labs, a fabrication lab, robotics arena and more. Learn more about the project here.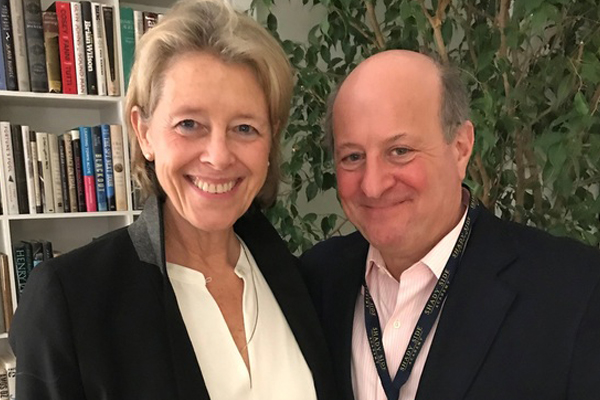 Washington D.C. Alumni Gathering

Washington DC-area alumni and friends gathered at the home of Amalie and Bill '78 Reichblum to enjoy an evening of mingling and connecting. Attendees heard an update from Interim Academy President Amy Nixon.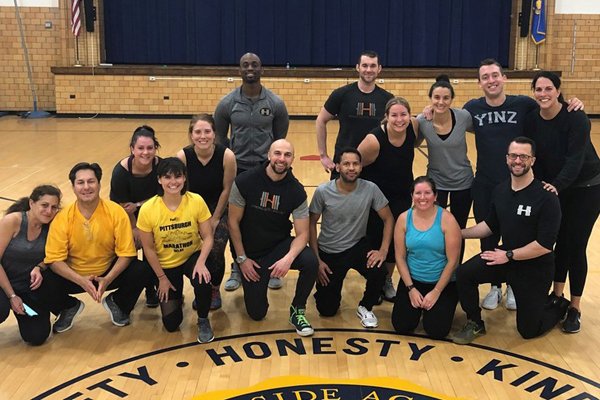 Get Together. Sweat Together. 
This workout event and brunch, sponsored by Alumni Council, brought together alumni from the Pittsburgh area to sweat and raise money for student financial assistance.